The Alexander Technique is an effective tool in combating anxiety and depression.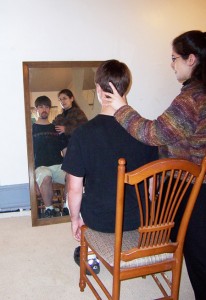 It has been long understood that there is a deep connection between the condition of the body and the condition of the mind.
The Alexander Technique is a mental process that trains an individual to release the stresses in their body, and so improve their overall well-being.
The Alexander Technique is not therapy. Rather, it is an education method that helps students reduce both mental and physical habits of tension. During lessons, students learn how to gradually lessen their habitual stress response, which helps them maintain greater poise and self-confidence during stressful situations. The Alexander Technique provides a safe and secure setting to explore and recondition habitual tension, anxiety, and fear, and learn new patterns of relaxation, self-confidence, and well-being.
Caitlin specializes in applying the Alexander Technique to improve mental functioning.
Please contact Caitlin Freeman to find out how the Alexander Technique can help you find freedom in both body and mind.