About the Alexander Technique
The Alexander Technique is a system of mindful movement that teaches healthy body mechanics. It was developed over 100 years ago by F.M. Alexander as a method for improving breathing and physical coordination. It was quickly adopted by individuals in many different fields, such as music, education, philosophy, theater, and medicine.
Since that time, it has become a standard technique for working with performing artists, athletes, and people managing chronic pain. More recently, it has been used as a treatment for individuals with Parkinson's Disease. It is an effective method for working with individuals on the Autism Spectrum to develop sensory integration and physical coordination.
My Alexander Technique Story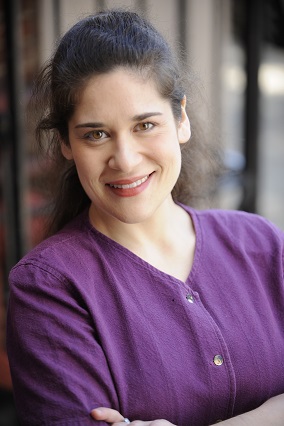 From my earliest memories, I had difficulty with balance and coordination. My tactile sense was also dysregulated so that touch felt like a burning sensation. When I was in my 20s, I learned why: I was diagnosed with Sensory Processing Disorder, which was considered to be a variant of Asperger's Syndrome.
I started sessions in the Alexander Technique at the encouragement of a family friend, and from my first session, a whole new world of sensation opened up to me. I realized through the profound sense of calm I experienced that I was normally in a state of overwhelm so intense that my body awareness had been lost in the static.
After a few months of sessions, my senses of touch, movement, and balance had improved so much that I decided to become an Alexander Technique practitioner myself. I started the three-year training course in 2005, and since graduating in 2008, it has been my goal to help people with autism spectrum disorder and sensory processing disorder achieve sensory integration and stress relief.